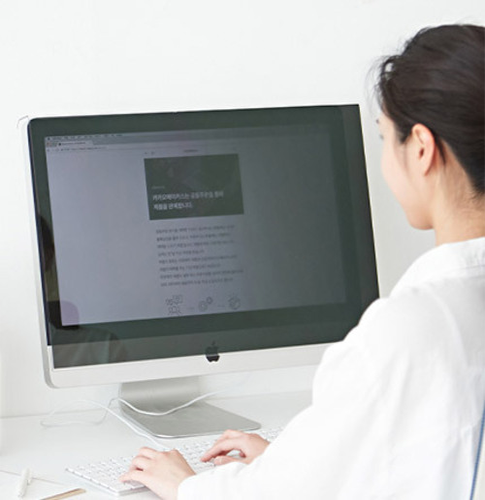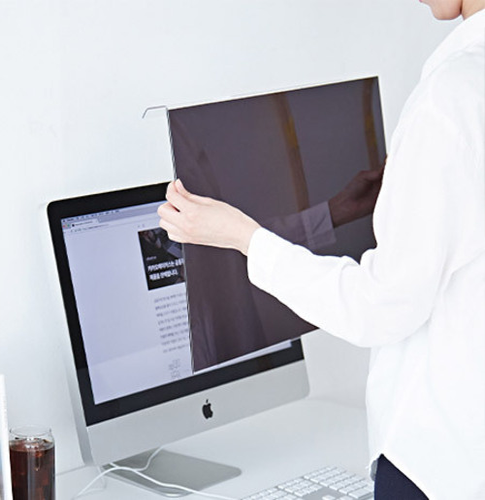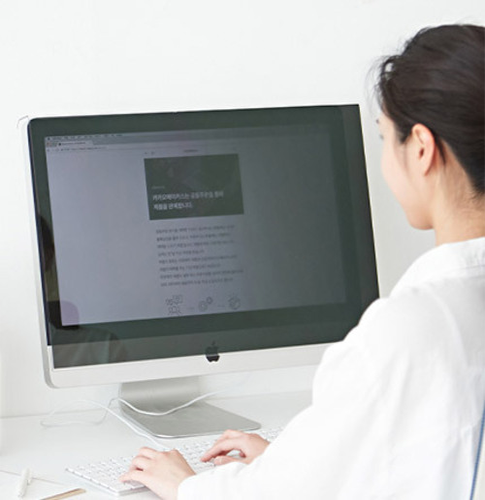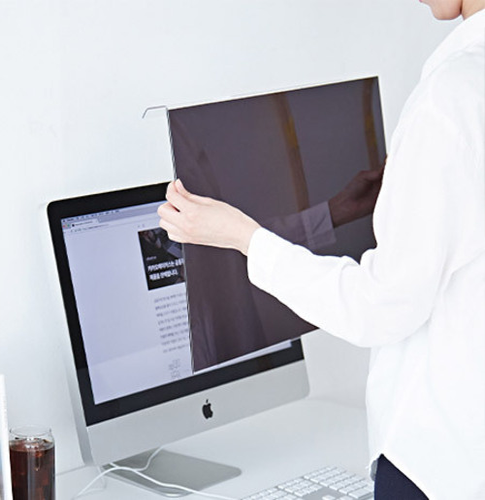 #Monitor/Laptop#Vision protection#Hanger type
Privacy filter
Introduction of core technology
–

A monitor filter that blocks 98.8% of harmful blue light and 99.0% of UV light

–

Clear screen with original colors

–

Screen protection from external shocks

–

Hang-type easy installation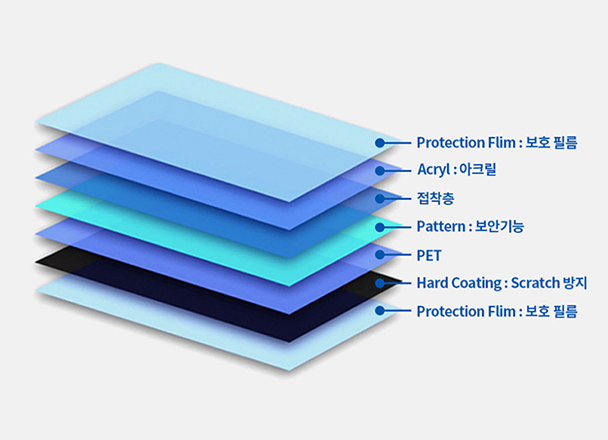 Pixelro's privacy filter has

applied microlouver technology
| Inch | Size (W x D) | Inch | Size (W x D) | Inch | Size (W x D) |
| --- | --- | --- | --- | --- | --- |
| 13' | 300 x 200 mm | 14' | 330 x 210 mm | 15' | 355 x 230 mm |
| 17' | 400 x 250 mm | 19W' | 440 x 290 mm | 22' | 505 x 320 mm |
| 24' | 560 x 360 mm | 27' | 635 x 415 mm | 32' | 730 x 440 mm |
| Light 23-24' | 540 x 340 mm | Light 26-27' | 616 x 365 mm | | |
| Inch | Size (W x D) | Inch | Size (W x D) |
| --- | --- | --- | --- |
| 13' | 300 x 200 mm | 14' | 330 x 210 mm |
| 15' | 355 x 230 mm | 17' | 400 x 250 mm |
| 19W' | 440 x 290 mm | 22' | 505 x 320 mm |
| 24' | 560 x 360 mm | 27' | 635 x 415 mm |
| 32' | 730 x 440 mm | | |
| Light 23-24' | 540 x 340 mm | Light 26-27' | 616 x 365 mm |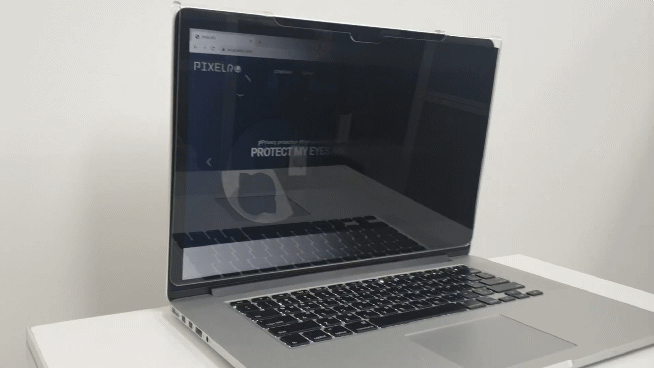 It completely blocks the
gaze of others peeking

at my screen.
The film with anti-reflective coating blocks back light from external sources and prevents diffused reflection.
It blocks
99%

of harmful blue light.
Pixelro's screen filter can shut off harmful blue light which exists between 380nm and 420nm of wavelength.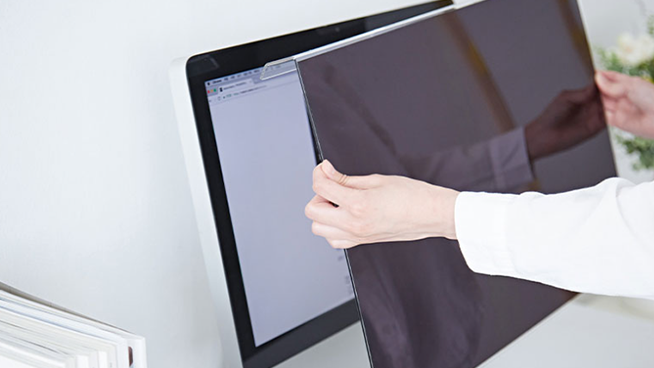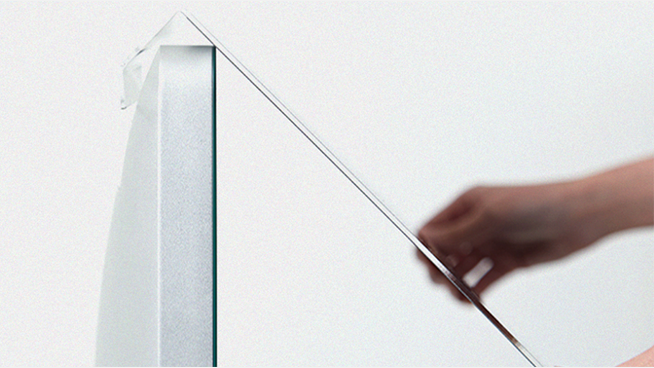 It is a product that
prevents damage

from external shocks.
Similar to the mechanism of blinds, microlouver technology designed for information security patterns limit the viewing angles to protect information.