pixelRo Exhibits at "GITEX Expand North Star 2023"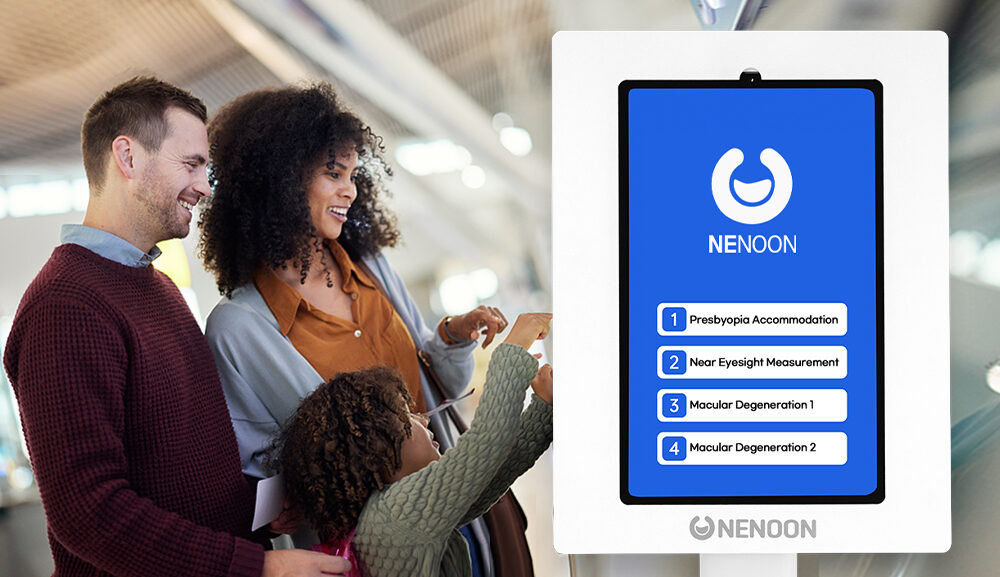 Revolutionizing Vision Care : pixelRo NENOON KIOSK at "GITEX Expand North Star 2023"
-
Pixelro Co., Ltd., a leading digital technology company specializing in enhancing human well-being, is poised to make a significant impact at GITEX Expand North Star 2023 with their groundbreaking product, the 'NENOON KIOSK.' This revolutionary self-measurement kiosk for vision promises to transform the accessibility of eye care services.
The NENOON KIOSK represents a monumental leap forward in vision care technology. Traditionally, obtaining eye examinations required individuals to visit ophthalmologists or opticians, often leading to inconvenience and limited access to eye care, particularly for those residing overseas. Recognizing this challenge, Pixelro embarked on a mission to develop a user-friendly vision measurement kiosk that empowers anyone to effortlessly assess their vision.
Founded in 2017 as a spin-off from Samsung Electronics, Pixelro is dedicated to harnessing digital sensing technology to improve human well-being. The NENOON KIOSK is a shining example of their commitment to enhancing accessibility in eye care. This innovative device enables individuals to self-diagnose various eye conditions, offering a convenient and efficient solution for vision health. Complementing their vision care ecosystem, Pixelro also provides an eye health app and vision-improving display solutions.
At GITEX Expand North Star 2023, attendees will have the unique opportunity to experience the NENOON KIOSK firsthand. Pixelro's booth, situated in Hall 2 at H2-E20, invites users to take a visual acuity measurement test directly at the exhibition. Additionally, the company will showcase real-world success stories, demonstrating the tangible impact of their technology.
Kang Seok-myeong, CEO of Pixelro Co., Ltd., expressed his unwavering determination, stating, "We are committed to targeting the Middle East market using this exhibition as an opportunity." The company's presence at GITEX Expand North Star 2023 symbolizes their dedication to pushing the boundaries in the field of vision care and making it accessible on a global scale.
In conclusion, Pixelro Co., Ltd.'s participation in GITEX Expand North Star 2023 marks a significant milestone for the company and the field of vision care. The NENOON KIOSK promises to revolutionize how people access and manage their vision health, ultimately enhancing the well-being of individuals worldwide. As they set their sights on the Middle East market, Pixelro's commitment to innovation and accessibility remains at the forefront of their mission, offering a brighter future for vision care.